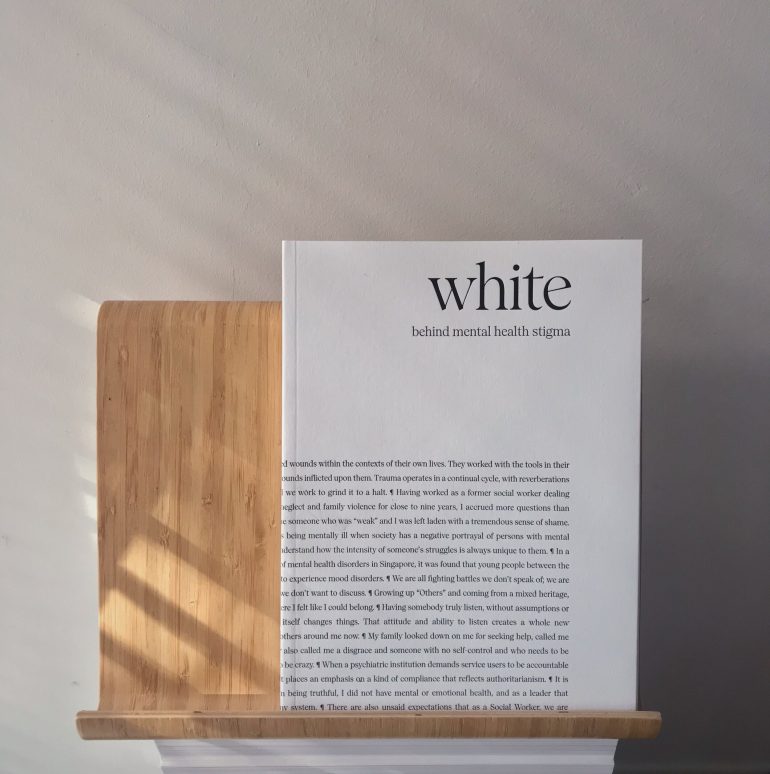 trauma with a little 't'
In 2020, I contributed a reflective piece on childhood trauma that pieces together my previous experiences in the child protection system to White: Beyond Mental Health Stigma. The essay bears witness to years of clients' stories of childhood trauma and human resilience supported by the emerging research on the effects of trauma on our mind and body. Along with the shared works of other contributors, this read offers an opportunity to uncover what healing can look like for the future.
About the book
White: Beyond Mental Health Stigma is a collection of personal narratives, critical research, and community work that reframe the way that mental health is looked at. The first edition brings together 50 voices about the role and impact of mental health on our private, social, and civic lives.
You can purchase the book at

thewhitebook.info/store

, or head to @thewhitebooksg on Instagram to find out more.
The body of work at SOMAYOKE is designed, crafted, and anchored upon decades of research and studies by researchers, practitioners, teachers, and body healers.
They courageously stepped into this field to understand the human body, spirit, and resilience.
Here are some resources that I am grateful for, that I'd love to share with you.